CHOOSE FROM 4 HOUR, 6 HOUR, OR ALL DAY PACKAGES. SALMON FISHING, HALIBUT FISHING OR A COMBINATION.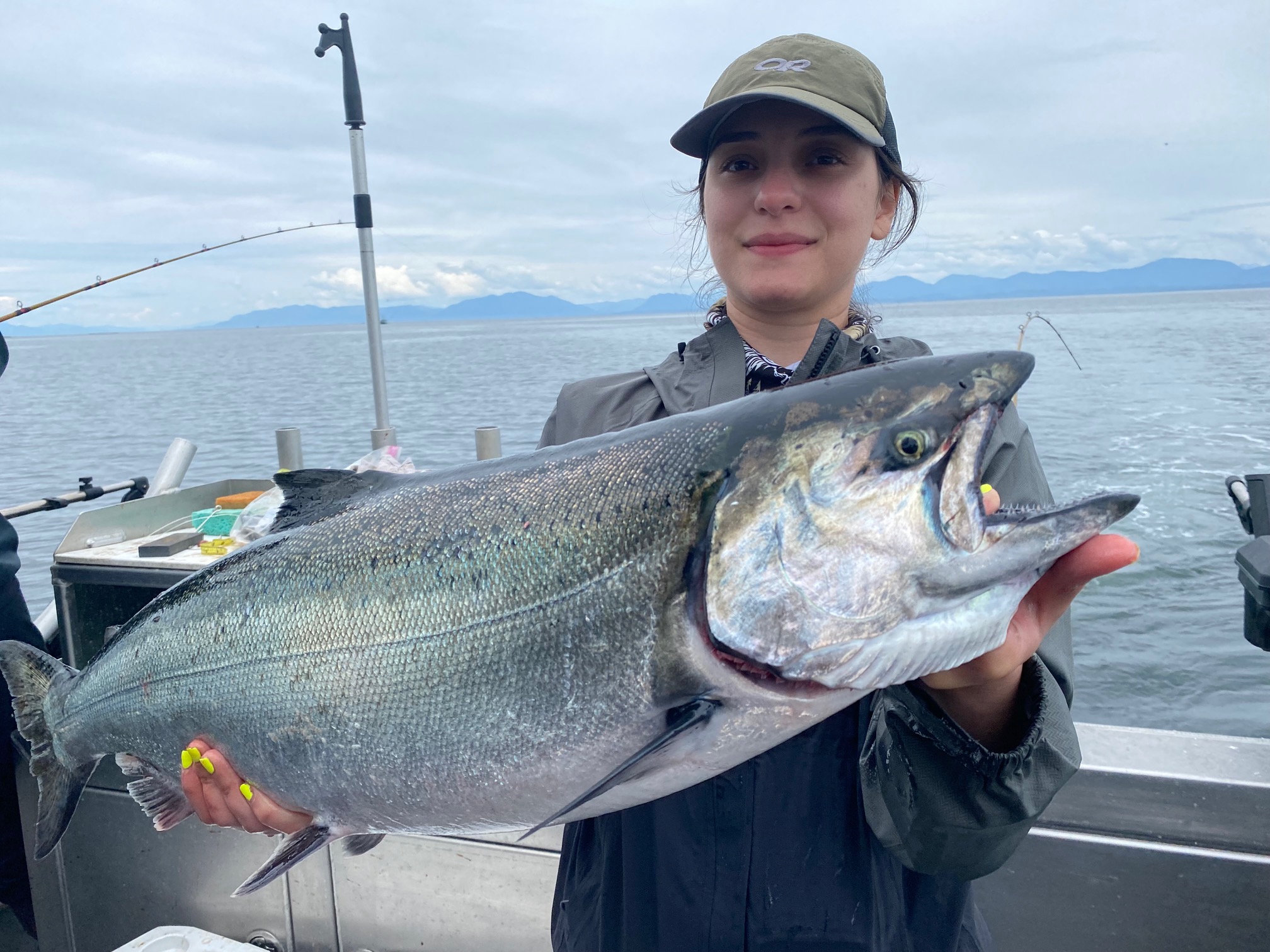 Salmon has become one of the most popular seafood selections at restaurants and grocery stores, thanks in part to the rise in commercial fish farming. Yet what's missing from the salmon found in your local bistro or market are two things – the chase and the taste.
Not only is the thrill of the catch an experience you'll never forget, nothing in the world matches the rich, flavorful taste of wild-caught salmon – whether King, Silver or other species. It's all waiting for you here in the "Salmon Capital of the World."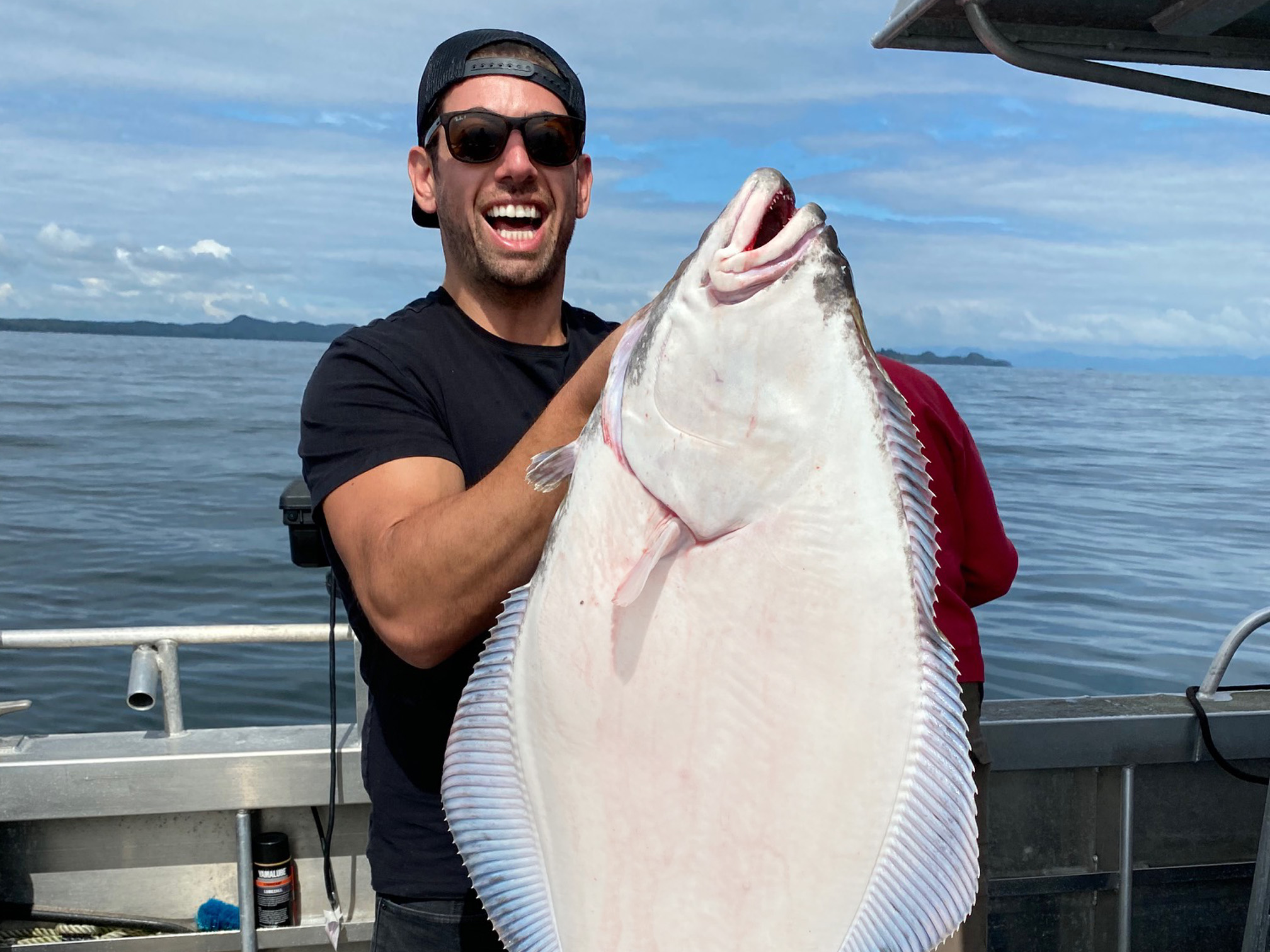 The Pacific Halibut is the largest flatfish in the world, known for its sweet, delicate flavor. But don't let its refined taste fool you. This is one aggressive fish and when hooked on a line will give you a battle to remember.
These monsters of the deep can weigh up to 500 pounds, though average catches run from 30 to 60 pounds – more than enough for great eating and unforgettable stories!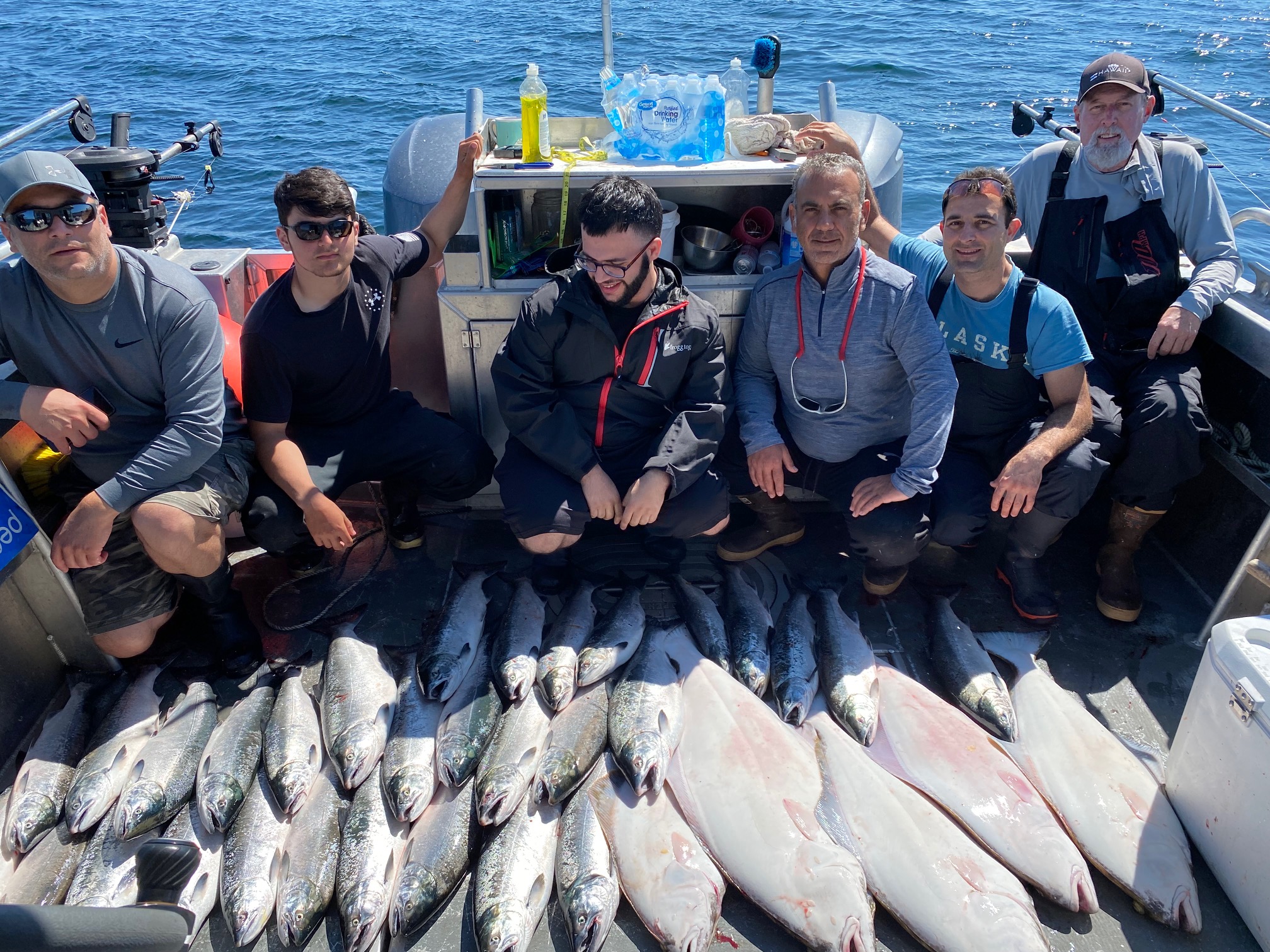 Our 4 and 6-hour charters are specifically designed for cruise ship passengers or visitors with an extended stay in Ketchikan and are personalized based on your interests. Get the best of what we have to offer with a combination charter where you'll have the opportunity to catch both Salmon and Halibut!
Our boats are located at the Ketchikan Cruise Ship Harbor, within short walking distance of cruise ship exit ramps. We will meet you at your ship's exit ramp holding a sign with your name. In-town guests will be met at a convenient and previously agreed upon designated area.